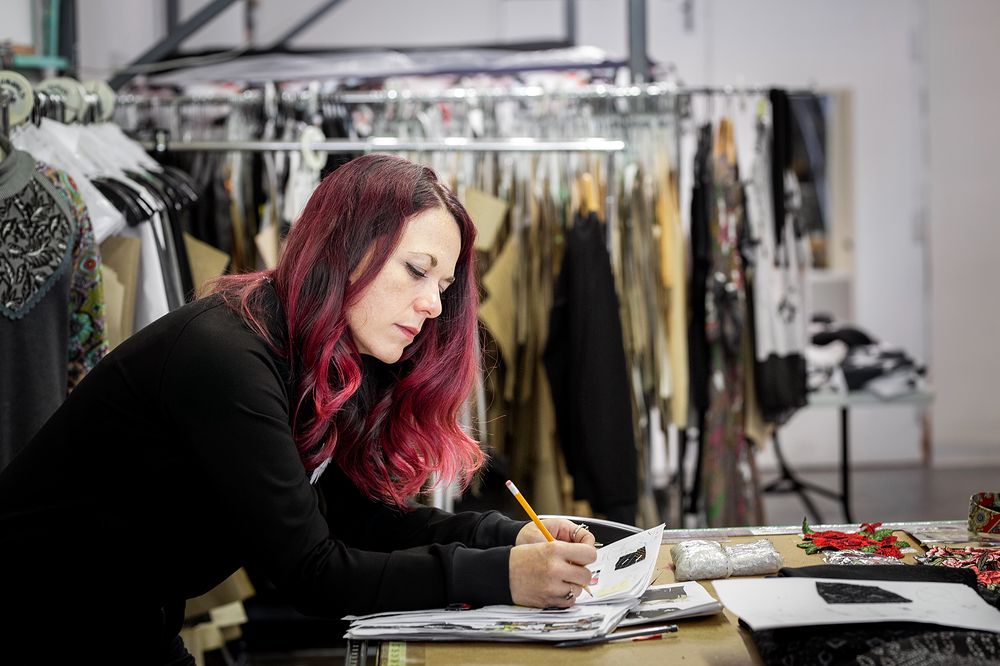 THE DESIGNER
Artist at heart and passionate about her work, Karine Demers has nearly twenty years of experience in the fashion industry.
Graduating from the Fashion Design program at CEGEP Marie-Victorin in 2000, she stood out from the beginning of her training by taking part in many prestigious competitions, including the Smirnoff Fashion Awards in Toronto, where she made it to the grand finale, in 2000. Upon leaving school, she became the assistant to New York designer Carole Garber and for 5 years, learned the basics of the fashion industry. After a few years, she was ready and launched her own line: Metamorphose.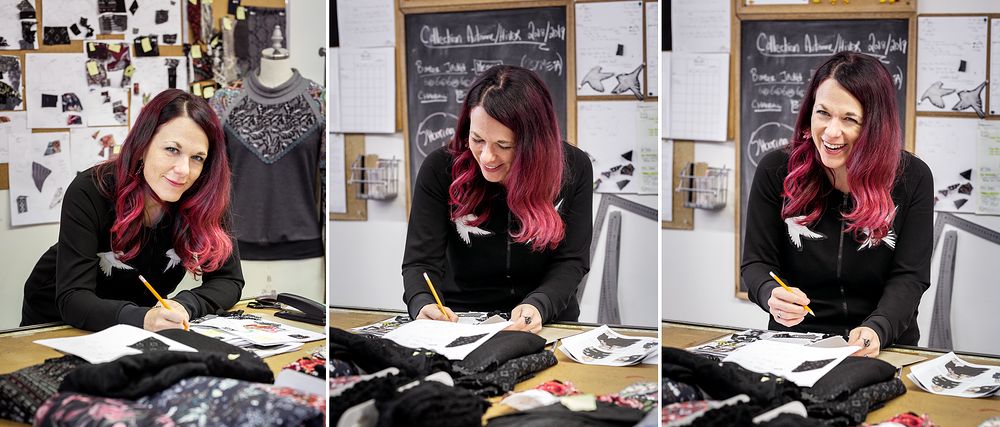 Inspiration
Inspired in part by the material she works with, Karine adds her personal touch to each of her collections, which are, each season, the fruit of new discoveries. Early on in her career as a designer, she was able to surprise and demonstrate all her creativity by making her own fabrics. Not imposing any constraints on herself, she continues to handle and uniquely arrange materials to design new collections that are eagerly awaited by a loyal and enthusiastic clientele.
Essential link in the assembly line of a collection, Karine actively participates in all stages of production. At every step, from the original pattern to the cutting and the finishing, she uses her expertise and her meticulousness to produce impeccable pieces.

Collaborations
Building on her unconditional love of art with a capital A, Karine collaborates with inspiring visual artists to build exclusive 'Art-to-Wear' collections. In 2014, she collaborated with multidisciplinary artist Marie-Pierre Rousseau to develop a collection of picturesque appliqués inspired by Quebec wildlife. Since 2016, she has been working with painter Os Cane on the creation of the timeless OS X META collection where exclusive fabrics are made from the artist's existing canvases.

Exporting
Wanting to expand to other markets, Karine has been participating in Toronto's One of a Kind show for five years, where she has built a loyal clientele in this great city. The valorization of quality work and the quest for originality make the Toronto clientele an enriching environment for Quebec creators.

Involvement
As an active member of the "Designers de la Grover", Karine is involved with her community in order to showcase the Quebec fashion industry. Through the organization of several events and workshop sales, she contributes to the discovery of the talent of many artists in addition to promoting buying local and slow fashion.